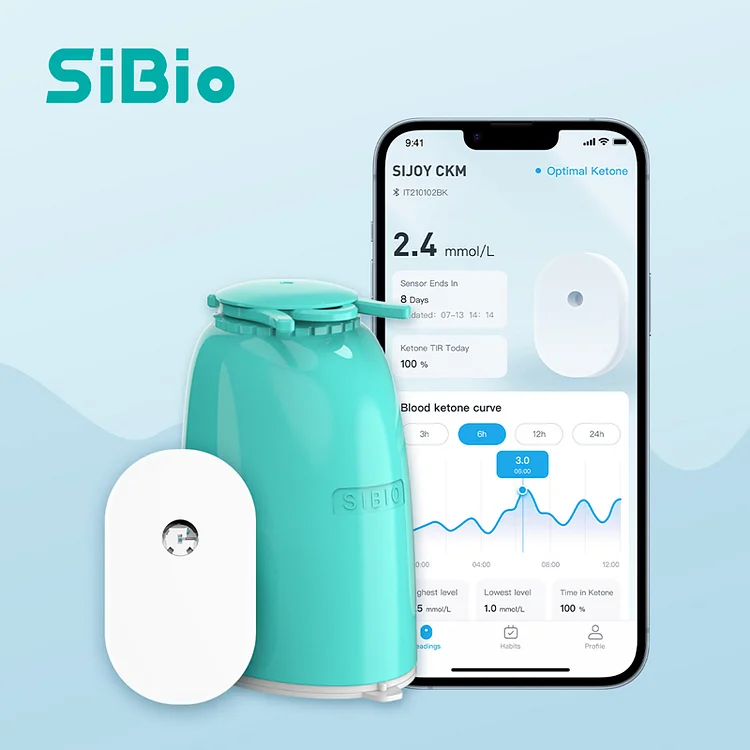 Continuous ketone level visibility
Anytime, anywhere: With its waterproof and sweat-proof design, the KS1 sensor accompanies you throughout your daily activities. Stay in ketosis effortlessly, no matter where you are.
Insightful trends for more effective adjustments
Review your ketogenic state over the past 7 days and make well-informed dietary and exercise adjustments. Experience a digital, personalized journey towards ketogenic fat loss like never before.
Easy-to-understand results
Set your calorie budget and track your weight loss goals effortlessly on the SiBio app. Add daily activity notes for a comprehensive understanding of your progress.
Simple to set up and use
The assembly and wearing process of the sensor is simple and painless. Follow the step-by-step instructions and you will be ready to go!
Start Your ketogenic Journey